Golden Reef Diner
329 Sunrise Hwy, Rockville Centre, NY 11570
Order now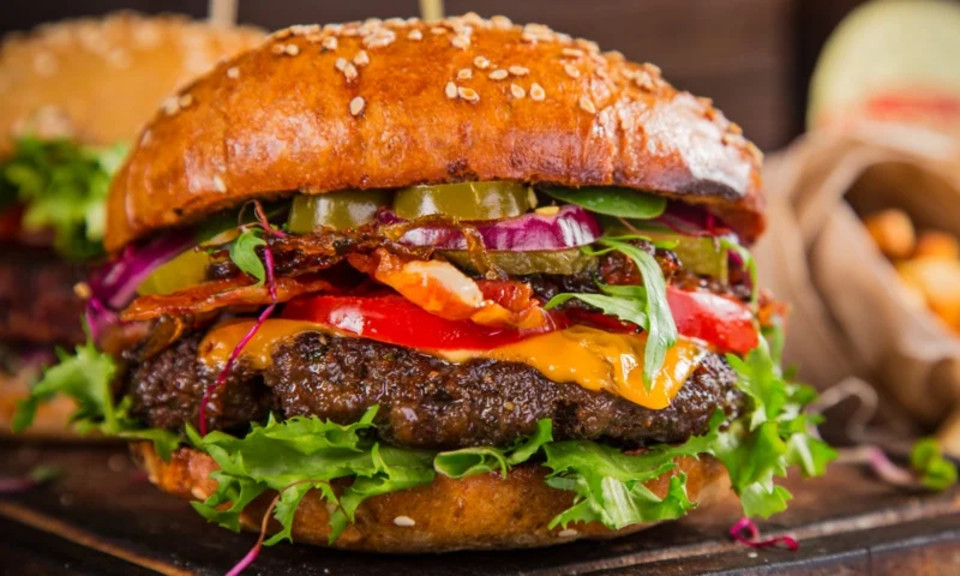 Mark
This was my first order from the Golden Reef handbills will definitely order again. I odered items from the menu and made some requests expecting to be charged extra for them. When I open my order, the portions were enormous. I thought I was getting just one side of sausage, but got everything; ham, bacon, sausage, eggs. It was amazing. I felt guilty because I wasn't charged extra for all the food. I called them because I thought someone made a mistake and I didn't want them to get stuck paying for my meal. They said it wasn't a mistake but I accidently found a flaw in Grubhub's ordering system. I offered to pay extra but they refused. The person on the phone was really nice about the whole thing. What a great place. My order also arrived early and was so hot I had to let it cool down before I could eat it. When I did, everything was excellent. The bacon was crisp, the scrambled eggs fluffy, the pancakes were huge and delicious. Even the iced coffee was wrapped so well in plastic wrap, not a drop leaked. And the prices are reasonable too! Try it, you'll like it!
LEONARD
Great food in abundance. When we ordered we were unaware that the dinners include a salad or soup and choice of vegetable. Boy were we surprised when the sides we ordered were also included with our order. No wonder dinner for 3 people came in 3 shopping bags. I wish they would revise their page on Grubhub to say that dinner comes with 2 vegetables and a soup or salad. Fantastic food and very fast delivery. A definite favorite of my family.
Shawn
Yet again another impeccable delivery from the Golden Reef diner. I ask for a small cup of mayo, they give me two. Burgers(fresh, filling, delicious) came cooked exactly as ordered; one medium, one medium rare and the fact that I didn't have to microwave my father's fries is literally unheard of. Bravo Golden Reef and thank you.
Kimberley
This is our favorite place to order from on GrubHub. The food is always delivered hot and on time. The menu is incredible with so many options. Our favorites are the Cranberry Bleu Salad and the burgers, but honestly you cannot go wrong with anything on this menu.
Joel
Golden Reef serves excellent portions with quality cuisine at great pricing. EVERY request made in line was fulfilled completely and delivered timely and hot. In a market that has lots of options Golden Reef stands out and delivers EVERY time!
Jeffrey
Everything was delicious and delivery was very fast. They forgot to include the fruit salad component with the two fruit and cottage cheese I ordered, I called them and in less than 15 minutes the driver was back with 3 fruit salads, 2 large cookies and a slice of pound cake. I did not need the extras but I have to say, "I love this place"! They may not always give estras but they do always try their utmost to make it right and very quickly.
Pete
I had previously left one negative review which I regret. I order pretty much every week and they are always quick with the delivery and accommodate any requests. Once they even threw in some extra. Nothing but the best from Golden Reef, they will continue to get my business.

Thank you!
Julia
It's my third time ordering from Golden Reef Diner and every single time their service was fantastic. Food was always delicious, freshly made and delivered on time. Their portions are really generous too so it's money well spent. Will definitely order again.
Tara
The food was plentiful, reasonably priced and ten minutes early! Excellent, juicy, perfectly done cheeseburger with lots of sides. The chicken soup was delicious, too.

I would order from them anytime!!
Michele
Great food, quick delivery! They forgot an item in the order, so the driver made me call the restaurant to talk to the manager. The manager was super, the item was delivered within 30 mins.
About us
Today

Delivery: 4:00 PM - 10:30 PM

Takeout: 4:00 PM - 10:30 PM

Delivery

Monday:

4:00 PM - 10:30 PM

Tuesday:

4:00 PM - 10:30 PM

Wednesday:

4:00 PM - 10:30 PM

Thursday:

4:00 PM - 10:30 PM

Friday:

4:00 PM - 10:30 PM

Saturday:

4:00 PM - 10:30 PM

Sunday:

4:00 PM - 10:30 PM

Takeout

Monday:

4:00 PM - 10:30 PM

Tuesday:

4:00 PM - 10:30 PM

Wednesday:

4:00 PM - 10:30 PM

Thursday:

4:00 PM - 10:30 PM

Friday:

4:00 PM - 10:30 PM

Saturday:

4:00 PM - 10:30 PM

Sunday:

4:00 PM - 10:30 PM